Day 3 of Pitti Uomo has come to a close, and there was surely no shortage of fashion to be had on the streets of Florence. The event, dedicated to men's fashion and all its glory, saw a number of daring designers display their collections for the spring/summer 2018 seasons. From Riccardo Scamarcio and Andreas Muller, to Federica Nargi and Alessandro Matri, talent was everywhere.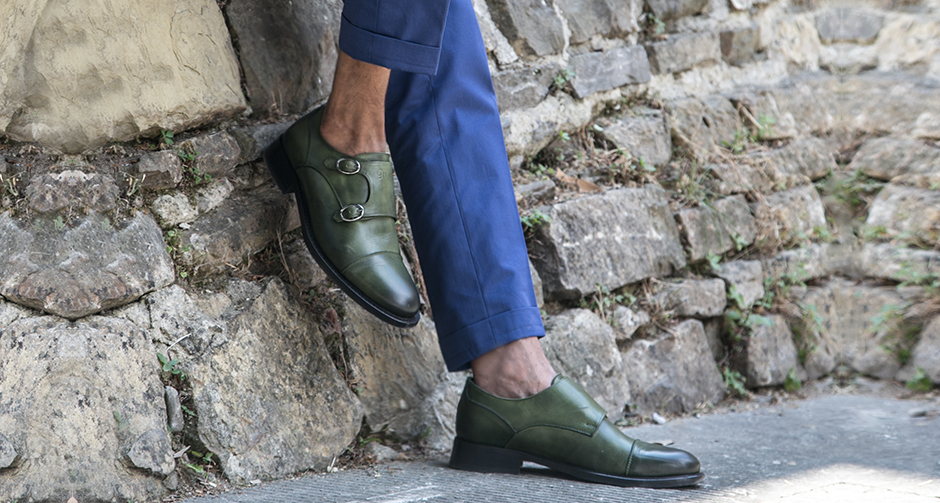 Also present for the fashion events was Canadian fashion blogger Kish Raveendran. Dressed in footwear from elevator shoe label, GuidoMaggi, Kish commanded attention with his ensemble, which consisted of a double buckle shoe adorned with a dark green flower. Handmade techniques from some of Italy's finest craftsmen created the striking effect.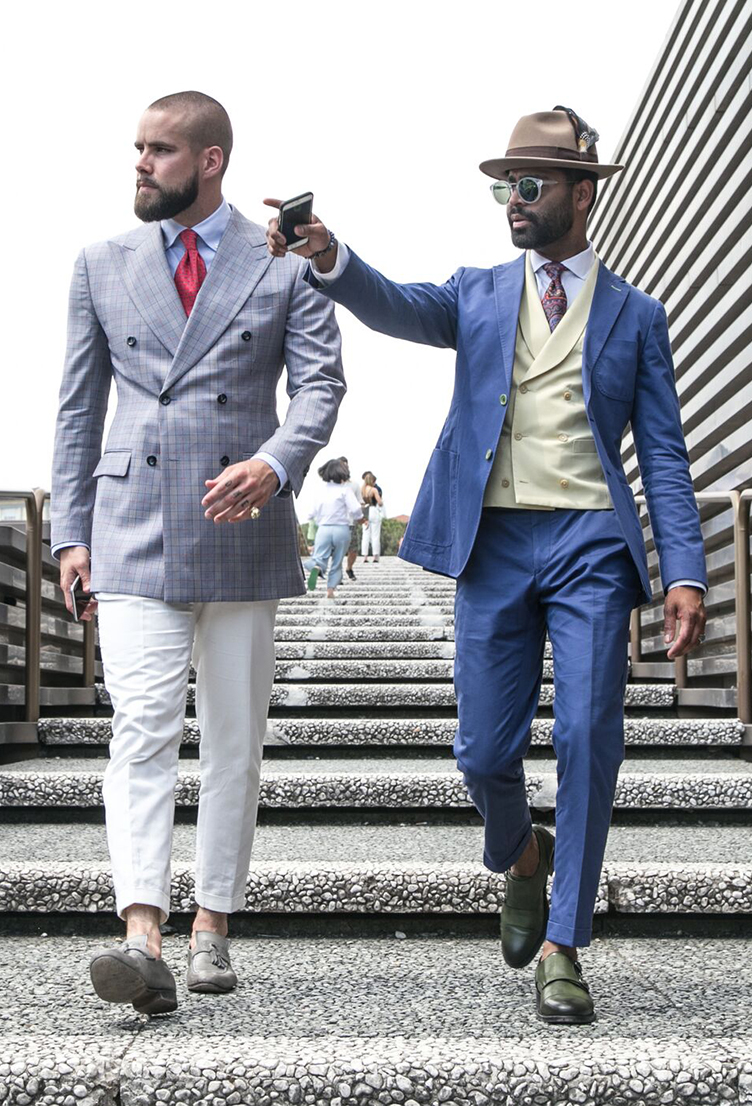 A number of trends have arisen in just three short days of the 92nd edition of Pitti Uomo. From white, black and blue color palettes, to neutral shades like beige, military green and camouflage, bold shades pave the way for a very stylish spring/summer 2018. As if that weren't enough, 5-pocket jeans with polished details also made an appearance.
He wore a pair of tailored slim-fit pants in a luxe navy shade, accompanied by a pendant coat with bold emerald green buttons. His silk necktie, vintage 80's, drew the eye with a bold red and purple color. All this served as a stellar complement to his exquisite pair of GuidoMaggi shoes.
GuidoMaggi, a world leader in height increasing shoes for men, is just one of the many labels seen throughout the streets of Florence during Pitti Uomo. Intended for the modern gentleman with an unmistakable eye for style, this exceptional footwear is made from the highest-quality materials, ensuring a look and fit simply unlike any other.