From the scorching hot weather, to the unmistakable comfort factor, there are many reasons why men opt for shorts once the spring and summer seasons hit. While a stylish pair of shorts can prove an indispensible part of your wardrobe during times of rising temperatures, many men encounter limitations when wearing this timeless summer staple. Luckily, times have changed, and a new set of emerging trends has made wearing shorts easier than ever before. If you're a modern man who's recently discovered the benefits of elevator shoes, don't worry: there are many ways to rock shorts with elevator shoes this season, ensuring a sleek, sophisticated look ideal for all of spring and summer's casual events.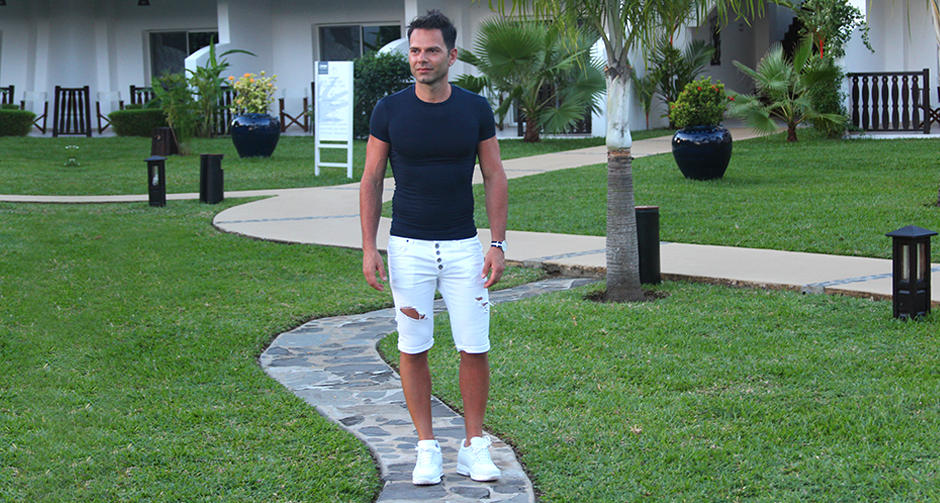 Given the unique makeup of each shoe, men are able to wear elevator shoes more confidently and comfortably than ever before. From trousers, to shorts primed for spring and summer, there are now no limits to the style that can be achieved with GuidoMaggi. The "Minnesota" sneaker, for instance, is versatile with its black calfskin and white sole.  Consider pairing this edgy sneaker with anything from camouflage shorts and a fitted T-shirt, to bold checkered shorts and a chambray shirt to elevate your fashion sense in no time. 
Whether for a backyard barbeque, or a day at the pool, shorts are just one item you can wear with confidence all summer long. GuidoMaggi understands clients' desire for discretion, which has driven the company's design aesthetic to explore new, interesting ways of constructing height-increasing shoes. The "Peru" loafer is just one style that can effortlessly be paired with a number of your summer staples. Combine this blue suede shoe with khaki shorts and a white button-up shirt for a timeless warm-weather look you'll rock with ease all season. 
GuidoMaggi's luxurious range of elevator sneakers takes great care in pushing boundaries. Long gone are the days of athletic shoes that fail to take style into consideration. GuidoMaggi's height increasing sneakers, loafers and boots can all be worn alongside a wide variety of shorts this season. Pair tall boots, like GuidoMaggi's striking "Manchester" model, with a vibrant pair of patterned shorts in a spring-ready print for a luxurious vacation abroad. Use a solid-color shirt to create a sleek balance.  
The rising popularity of height increasing shoes has presented new opportunity for men of all ages to elevate their stature and confidence. Handmade in Italy from the finest materials, GuidoMaggi's exquisite selection of luxury elevator shoes thrives on individuality. Shop the new Spring/Summer Collection to reinvent your personal style this spring, summer and beyond.