This year's fall fashion is all about seeing a return to the bomber jacket and leather jacket. So here's how to channel the styles of fall/winter 2018-2019 with this season's hottest elevator shoes…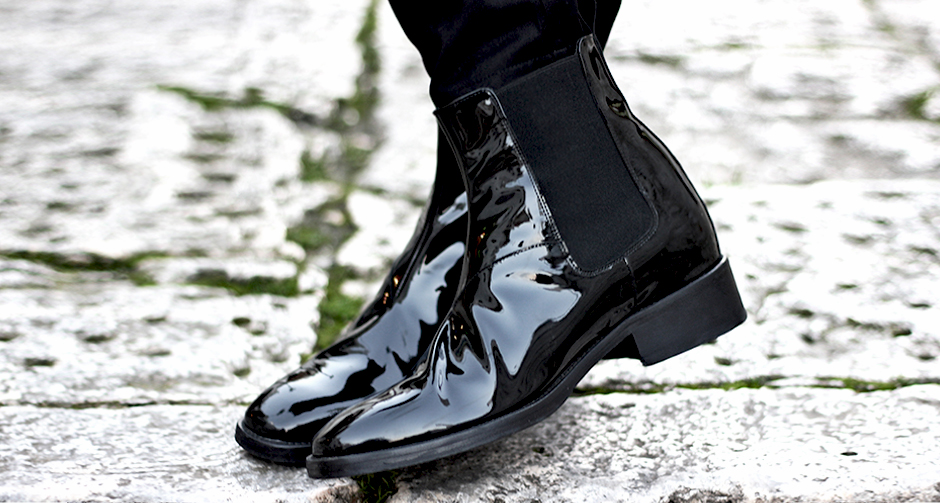 The long, hot days of summer are finally coming to an end and that means it's time to pack away your sandals and shorts and prepare for the colder months ahead. Fall 2018 is seeing the trends of the 80s continue, particularly with the return of the bomber jacket. With its military origins, the bomber jacket has become a fashion staple for this season. And one way to style this fashion must-have is by pairing it with some slim fit jeans and some mid-top elevator sneakers, such as the Fairview. Featuring three different blue leathers with hand woven side detailing, these luxury elevator shoes can increase your height by up to 2.75 inches and can give you that added design element to complement your overall sleek, casual look.
Leather Jackets are Back
The 80s were all about the leather jacket. Everyone was wearing them, from bikers  and rock stars to Hollywood actors. And for fall winter 2018/2019 the leather jacket is back. There are many ways to style this season's leather outerwear, depending on the look you're going for. But for the cooler autumnal weather, the best type of footwear to pair with a leather jacket will be boots, and elevator boots can give you that added height increase too, so you can step out taller and more confident. The main colors for this trend will be black and various shades of red.
A sophisticated way to style the season's leather jacket is with the Tucson. These stunning elevator Chelsea boots are handcrafted in burgundy calfskin leather with a luxury leather hand stitched sole. With a hidden elevator system, these boots will increase your height by up to 3.1 inches and will add a sleek touch to the fall winter trends. The classic Chelsea design means you can wear them with a range of different trends through fall and winter and the rich burgundy color will make sure you stay on trend throughout the season.
Whether you opt for the bomber jacket or the leather jacket, the ideal way to style either of these fall winter fashion trends is with a pair of height increasing shoes or boots that can give you the added confidence, as well as style and comfort, to get you through the cold weather.