Italian Fashion on Show: Discover the Made in Italy Season in Milan
Journey through the history of Italy as expressed through the world of fashion. The exhibition, "L'Italia vista dalla moda 1971-2001" is currently on at the Palazzo Reale in Milan until May 6th, where you can discover Italy as seen through fashion…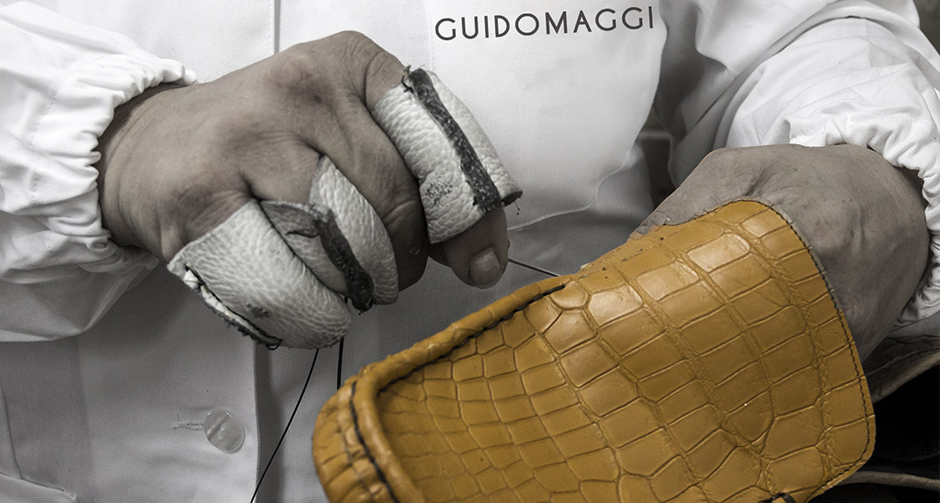 L'Italia vista dalla moda 1971-2001 is a current exhibition on display at the famous Palazzo Reale in Milan. In English, it's "Italy as seen through fashion 1971-2001". The exhibition, which runs until May 6th 2018, tells the story of Italy through the world of fashion. From artisan craftsmen to world famous Italian fashion houses and brands, there is more to fashion than just clothing and footwear.
There's an entire culture behind each piece of design and craftsmanship. And nothing emulates this idea more than Italian footwear, for example the GuidoMaggi brand. With a focus on high quality and attention to detail, the local artisans create comfortable elevator shoes using the finest quality fabrics and materials, resulting in a product that is unsurpassed in quality. GuidoMaggi elevator shoes are handcrafted in Italy and designed to increase height by up to 6 inches, increasing self-confidence and boosting style. Design and commitment goes into every detail to give custom made height increasing shoes that have become famous around the world.
One of Italy's most famous exports is fashion. But behind Italian fashion is a history of artisanal culture that goes back generations. Creating clothing and footwear is not just a job; it's a passion. It's a culture. It's a work of art and a way of life in Italy. The exhibition will show the influence of Italian culture on the designs of the fashion of the 70s, 80s, 90s, and up to the start of the 21st century. It will highlight Italy's influence on the rest of the world's fashion and design, with the emphasis on the importance of the "made in Italy" tag. The world trusts a "made in Italy" label and brand because of the history of high quality craftsmanship and attention to detail.
Many of the world's designs originate in Italy and other nations try to copy them with mass production methods, resulting in a lower quality product with little or no attention to detail or pride of product. Italian fashion differs from this because for Italians, fashion is not just what you wear. It's a statement of your personality, your style and your culture. And with Italian fashion you get generations of culture and style handcrafted in a high quality piece of clothing or footwear.
GuidoMaggi is just one luxury brand that prides itself on its Italian heritage and craftsmanship, dating back to the beginning of the 20th century, to provide the finest height increasing shoes that are known around the world for their comfort, elegance and confidence boosting heels.
Italian Fashion on Show: Discover the Made in Italy Season in Milan
-
5.0

out of

5

based on

1

vote